Many years ago, Francois Leiser founded the company,
PRO HORSE INTERNATIONAL
with regard to the ownership of sports horses at the highest level. Under Francois's leadership, the company has had 6 horses who participated in the Olympic Games.
Now more, the company is also engaged in horse-riding confectionery. Francois fiancé Eva stands for the design and realizes here the Products she noticed have not been on the market, with that little extra that can make the whole difference both in design and function.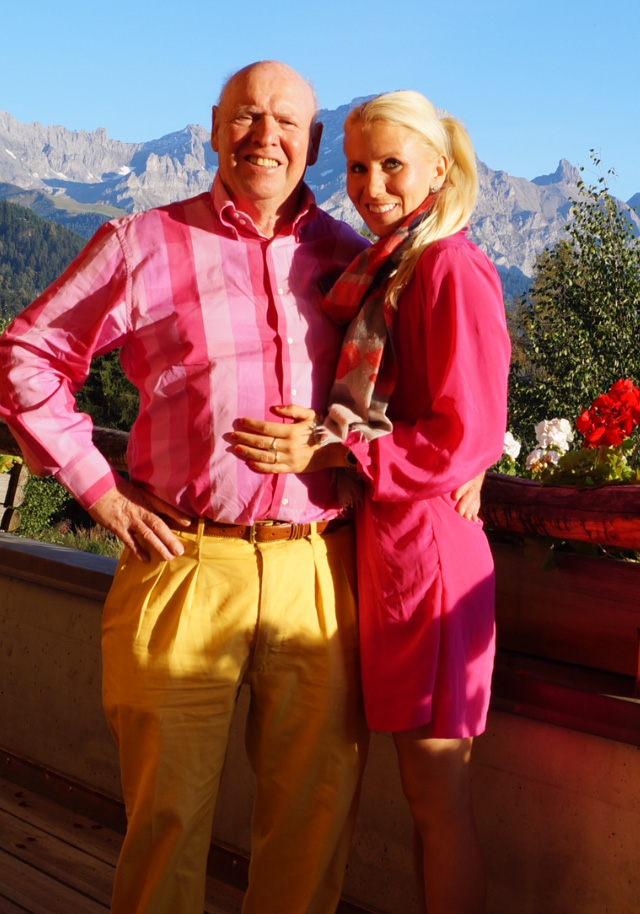 EVA URSIN LEISER
Eva is the fiancé of Francois and she has ridden all her life!
She studied economics in collage and moved on to be a riding teacher! She received a scholar ship to do one year for only improving her own riding at Ridskolan Strömsholm with swedens best traniner Sylve Søderstrand, Lotta Bjøre and Eva Karin Oscarson. She has worked as a rider in Sandefjord, Stud Farm Alfarvad and in Lemvig.
Eva competes successfully on Grand Prix level.
Eva is very interested in fashion and have used two years to develop and create the JEM riding breeches.
FRANCOIS LEISER
Francois Leiser has competed up to 135 with his Irish mare Blue Cliff and later moved on to be a owner. He has had 6 horses in Olympic Games including world NR 1 Carlina. Francois has worked as a stock broker and diamond dealer.